The day worked out well. Perfect conditions: not too sunny, good water levels. You were on the river at a decent hour. No other boats in sight. Good companions and your guide Sebastian Salas of Los Torreones Lodge has a quiet confidence born out of literally being raised on the river. You do this, every day, 4, 5, 6, 7 days in a row and this bucket list dream of yours becomes suspiciously like a new way of life.
Maybe it's the evenings every night after the last hatch when the true nature of Patagonia hospitality marks the difference between just another fishing trip and a "carpe diem" one of a kind experience.

Great fishing. It goes without saying. What else?

Here are seven reminders of what constitute an exceptional fly fishing lodge experience.
1. Companionship:
Sharing the experience with family or like minded new friends is often as much a delight as many a big brown. Father & son trips, special programs, or meeting new friends take on another feel at a good lodge.
Holding a ranch puppy or taking a daily ride on a horse round out the experience.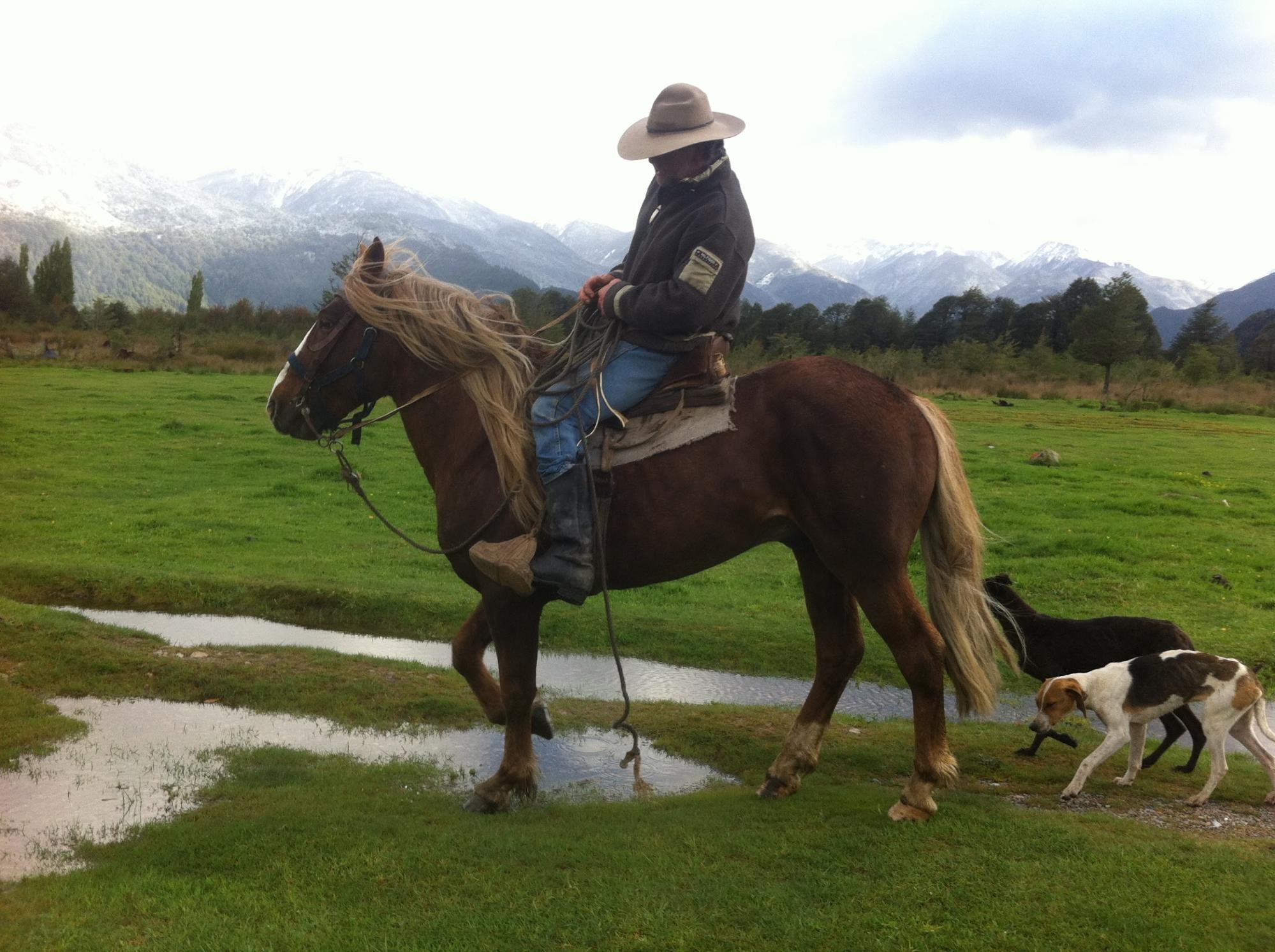 2. Location: A good lodge has a view, a river with immediate access, dogs, nearby watersheds, good food and better beds, and exceptional staff, but "Location" could trump all other factors. Does the lodge "feel" right?
3. Fireplace with Appetizers:
4. Great food! Then there is eating well. Local Venison: deer, wild boar, rabbit, pheasant, free range beef, and lamb and international dishes cooked by an in house chef with careful attention to presentation and customer needs is a hard combination to beat.
6. Song! A good lodge is a celebration of the possible. Now, we don't sing every night but we do celebrate the joy of being in one of the last wild place on earth with free and open access to an iconic set of fly fishing rivers.
7. Good Instruction & Guiding: It starts with passion! At good guide meets the customer where they are in terms of skill and experience. Whether you catch five fish or fifty in one day we love to share our passion for being on the river with guests. It's about much more than the number of fish each day you happen to catch.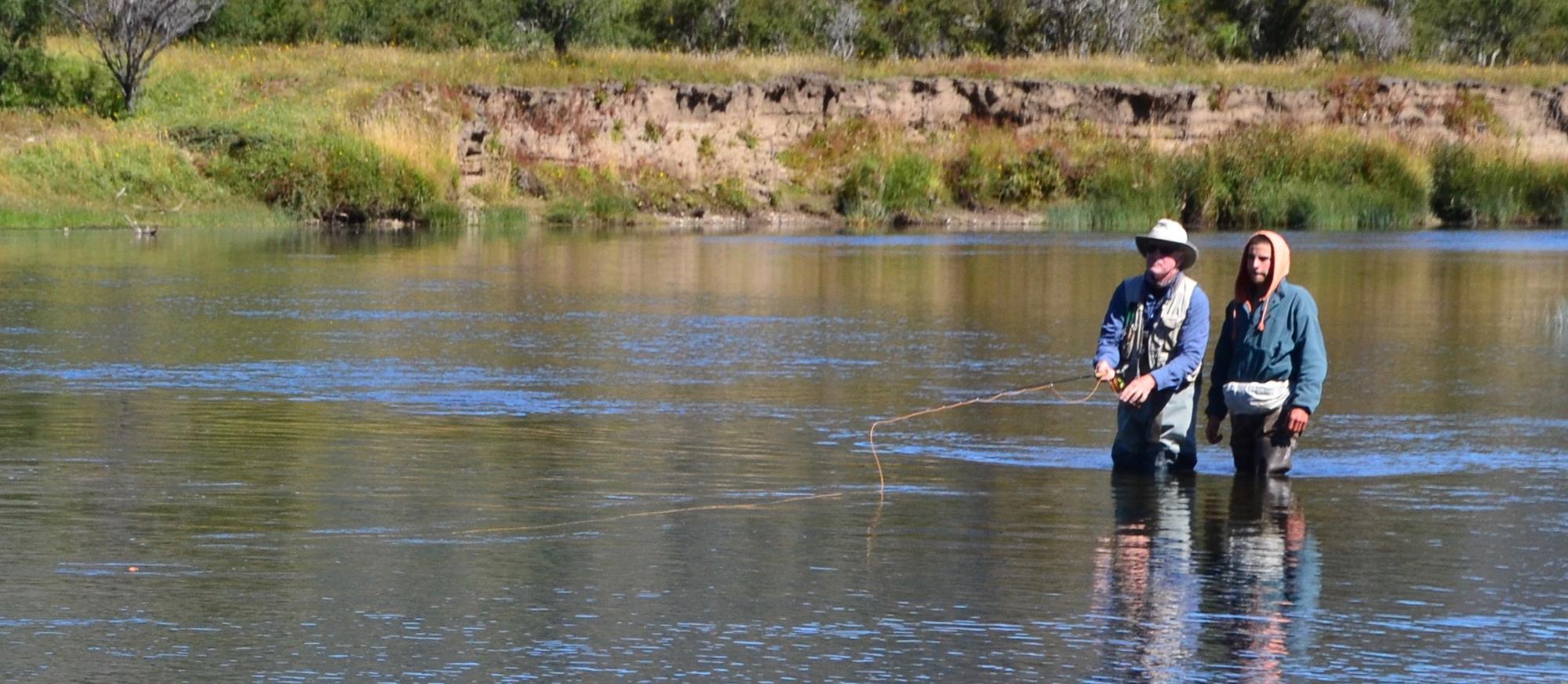 8. The special moment, the strike! We love all our fish, especially the strong rainbows and huge browns ! And there is always one, if not several special moments, during a stay at a good lodge which defines your trip and sticks with you during the off season. Instead of rushing to make it happen a good lodge invites and invokes the magic to happen.